David O'Suna
Whether it is playing jazz, blues, rock, ragtime, classical, heavy metal, midi, folk or any combination of styles, I just like playing guitar. I have been teaching now for 40 years and coming up on my 47th year as a professional musician. Over the years I have traveled on the road playing music, been a producer, worked as a studio musician, written comedy, and played every conceivable kind of gig.
You can explore each page by clicking the pictures. If you wish to purchase CD's or books there is a buy it now button on each page.
I am now gong to concentrate on composing classical music. It has been swimming around in my head now for the last few years. I wanted to finish my commitment to record all the jazz tunes I prepared from 2000-2011. The ballet "the Black Gloves" was very challenging and loads of fun to write. Time for another major work entitled Symphony Mistik. I really like the theme. It's a four note melody.
For those who are interested, here is a link to see some pictures of the performance of my ballet "The Black Gloves" in 2008. For more information and the libretto select the "Black Gloves" photo in the left hand column.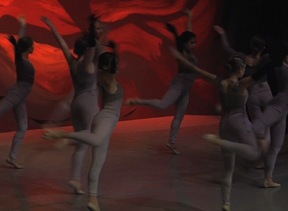 I finished recording my next project. The title of it is "It's You That I Love." It is a double CD. That makes 4 CD's in 3 years. To listen to some of the cuts click The CD pic of the cover. Look for some releases on Youtube next month as well.
Another tune! It's called "A Mirror of Sorrows." To hear it check out this link. Thanks!
I just recorded a tune I wrote entiltled "The Red Ribbon." Here is the link:
Finished the drum, piano and bass parts for my next double CD. On to the guitar parts and mixdown.
Search for my songs and selections on my You Tube channel dosuna11.
Here is a link to "Man is Just a Fantasy."
https://www.youtube.com/watch?v=Myes1EIk5V8
Just booked the studio time for the next project in late October 2011. Don Dieterich on drums and Dick Cady on piano and keys. I will be playing the Guitar synth upright bass, B3 organ, and electric key parts as well as the 6 string guitar parts. It will be a lot of fun.
I have started another CD project. It's the fourth in the series of tunes I have written over the years. I am recording the bass parts now getting ready to go into the studio for drums and keys.
I have another CD that I finished. It is called "Native Language." I played most of the parts on guitar or guitar synth, reprogramed the drum REX files to fit the groove of the song, and then added the fills. This makes 2 CD's I did within a year. It was recorded and mastered at "The Ranch." To hear a cut:
https://www.youtube.com/watch?v=bS-usaJbRKI
I was searching for some tapes of songs I recorded in 1984 to re-master, when I came across some music I wrote in 1973 and 1974. I discovered a string quartet I wrote in 1974. I was 22 years old then. What fun! I loaded it into the sequencer and found I really enjoyed it. You can hear it on YouTube. It is called "Quartet 1 Modern." The address is:
https://www.youtube.com/watch?v=vKKSZKDs_2w
I have finished another CD. It is called "Artifacts." I took some tracks recorded as midi info in 1986-89 and used new virtual instruments as sounds. These were once artifacts lost in time and now through technology they have been brought into the modern era . Richard Warner is playing flute and soprano sax. Ben Fleck came over to my office studio at 328 in 1989 and played along to two of my Atari 1040 ST midi tracks on a Roland D-5. To hear a cut from it check the My Space link at the bottom of this page. My daughter Rachel did the artwork mask for the cover photo. It was recorded and mastered at "The Ranch." Click the "Artfacts Photo."
My ballet "The Black Gloves" was performed October 19, 2008 with performances at 1:00 PM and 4 PM. The choreogrpher was Christine Juarez. Finally a victory over the dead composers! For more info select The Black Gloves link to the left.
I did a project for Katie Sanders. We co-wrote the tune. I played the guitar, bass, used manipulated REX files for the drums, and produced the project at "The Ranch." Here is a link to hear the finished project. She put together a slide show video.
http://www.facebook.com/photo.php?v=1757615749334
I have finished " Songs for Wes." I like to write and have always loved the way Wes Montgomery played. I thought it would be nice to hear that kind of sound on my tunes. We recorded the drums at Elliot Bay Recording Co. Scott Ross was the engineer. We recorded the acoustic piano at Nick Moore's house with both of us engineering. We used a mic snake from his front room to his studio into MOTU DP 4.6. The players involved in this project are Jeff Kashiwa Sax, Nick Moore Piano, Steve Kim Bass, Don Dieierich Drums, and myself on Guitar. The rest of the project was recorded at "The Ranch" and engineered by me.
I played a gig at Tula's. It was nice being able really play some guitar again in front of a live audience. We were very well received. I plan in the late spring of 2006 to start playing more in the clubs.
I produced a CD for Nick Block. We recorded it at Elliot Bay Recording. The session players were Nick Moore on piano, Doug Miller on bass, Don Dierterich on drums and David Lamoreux on trumpet.
I produced and engineered a CD for Stella Bonhart. The content was piano/vocals and guitar/vocals.
I have also produced, arranged and played on a CD for Deb Sardi. She is jazz vocalist who has relocated to Seattle from the Bay area in California. It features Deb Sardi (vocals), Nick Moore (piano), Doug Miller (upright bass) Don Dieterich (drums and percussion) and myself David O'Suna (guitar). It was recorded it at Elliot Bay Recording (Seattle). The engineer was Scott Ross. It was released early in 2003 and is called "Faces of Love." It can be purchased at iTunes music store and at Silver Platters by Northgate.
I just finished a solo guitar project entitled "ONE". It is done fingerstyle. I used my Thompson dreadnaught steel string acoustic guitar.
Writing and arranging music are also a passion of mine. "The Black Gloves," a complete classical work for ballet. (1hr and 45mins long)
There are several tidbits of projects I have done over the years.There are samples from CDs and lessons, and information on how you can purchase them. I also sell sets of rubber stamps that I have been using for years in my teaching, which better represents how we as guitar players actually view the guitar. Be sure to check out the many musical examples on this site. I will be updating them often. This website is filled with music, books, and information about guitar. If you wish, you can contact me at dosuna111@frontier.com
David O'Suna
HAVE FUN!